Indoor Air Quality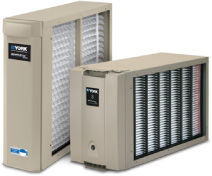 Today, many people know the dangers of environmental air pollution, but most aren't aware the greatest threat is actually related to the indoor air quality at home. What would you say if I told you your indoor air quality was anywhere from two to five times worse than what is outdoors?
Well, according the Environmental Protection Agency, a majority of households in America are suffering through this every day. When you consider we spend up to 90% of our time indoors, the potential health consequences become staggering.
Symptoms and Signs of Polluted Indoor Air
The most common signs of poor indoor air quality are related to allergies:
Runny nose
Itchy eyes
Raspy sounds, or difficulty breathing
Nasal congestion
Hacking cough
Frequent headaches
Fatigue
However, it doesn't end there. Flu, measles, and other illnesses caused by transfer of viruses and bacteria are also an issue. If you feel chronically under the weather, it could be due to the recirculation of a variety of infectious diseases.
Sound familiar? If so, you also might be one of the millions of households suffering from poor indoor air quality.
A No-Brainer Solution
If you value your health, and that of your family, then it is definitely time to make some improvements. The simplest way to do this is by engaging the certified professionals here at Westberry Heating & Air Conditioning. With over two decades of experience improving home air quality, we can craft the right solution for you. We will perform an air quality assessment, and help you identify the source of your biggest problems. Once we have finished, we will review our full evaluation with you, highlighting our findings, our recommendations, and discussing your options for improving your family's wellbeing.
A Wide Range of Options
Whole home air purification systems
Germicidal UV lights
Odor control solutions
Air filters
Humidity control
And so much more!
Contact us today and schedule your appointment with one of our experienced, certified air quality technicians. We even have same-day appointments available, so you can rest easier knowing you've put your family back on the road to good health.
Looking for ways to save money on your next energy bill? Check out our energy efficient heat pumps!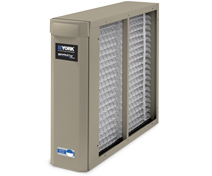 York® Media Air Cleaners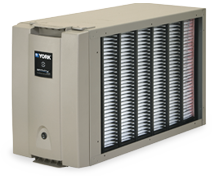 York® Electronic Air Cleaners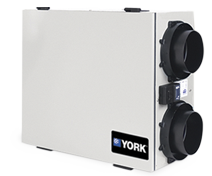 York® Heat Recovery Ventilator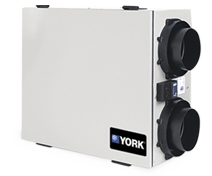 York® Energy Recovery Ventilator
If you are looking for Indoor Air Quality services then please call (912) 232-3800 or complete our Online Request Form