Be Smart, Get Air Conditioning Repairs From A Professional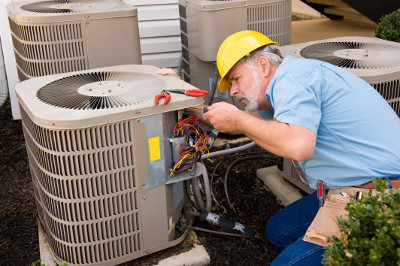 You notice your air conditioner is not working as well as it should be and assume calling any name you come across in a search for air conditioning repairs will be good enough. Even more upsetting, you look up a video tutorial online and assume that you are now qualified to fix it yourself. At Westberry Heating & Air Conditioning, we have seen more than our fair share of botched repair jobs.
Keep in mind, it is not about saving money, it is about getting good value. Shoddy repair work that still requires paying someone else to fix it, is not a wise economical choice.
Air Conditioning Tips To Avoid Air Conditioning Repairs From Hometown Experts
It is probably fairly obvious to you that the ultimate goal is to avoid the need for repairs in the first place. Yet, prevent is not the same as ignore. We want you to think about some tips that can help you avoid repair needs, or help your cooling system function better.
Change your air filters – If there is any air conditioning task that you can take care of on your own, it would be changing the filter. This should be done on a monthly basis, especially during times of peak use. Fail to do so and the filters become dirty and then clogged, leading to restricted and blocked air flow. This can literally cause your system to stop working completely.
Seal existing leaks – Seal leaks in your walls, around your windows and along the ductwork you have in place for transporting your warmed or cooled air. Leaks are one of the biggest causes of temperature controlled air escaping, making it next to impossible to maintain the right setting inside your home. This adds to the strain on your cooling system, and causes your energy bills to skyrocket.
Where is your unit or thermostat housed? - If you put your outside condenser unit in lots of direct sunlight, or your thermostat near a direct heat source, this is going to cause an incorrect reading, which leads to your AC running almost constantly. Let your system actually provide cooled air for the interior room temperature, not these other factors.
Get The Best Performance And Longevity For Your Air Conditioning System
Westberry Heating & Air Conditioning is ready, willing and more than capable of providing customers with the service that they require, and the workmanship excellence they would hope for. There is no such thing as a minor repair because, left untreated, it will quickly develop into a major problem. Get proactive about dealing with your service needs, and you will be able to get the best performance and longevity from your cooling system.
If you need Air Conditioning Repairs then please call (912) 232-3800 or complete our Online Request Form