Receive Total Satisfaction On Air Conditioning Installation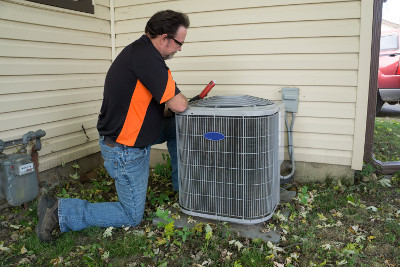 Above all else, one of the main things that we like to stress here at Westberry Heating & Air Conditioning, is that air conditioning installation is a job best left to true industry experts. In fact, the majority of work required to setup or service your cooling or heating system should only be handled by a trained and experienced professional. Attempting any type of work for your home or business that is intended for a professional could result in further disrepair or even injury.
We are committed to ensuring the total satisfaction of each of our clients, and that encompasses each of the services that we do. It is an alarming fact to learn that the majority of installation work performed on residential AC systems is actually mishandled. The end result is a brand new system that never functions in the manner that it should, nor does it operate in an effective and efficient manner.
Get The Right Air Conditioning Installation From Hometown Experts
As both a consumer and a home or business owner, you want to feel confident in your decision making. So, if you are just now headed into the process of selecting an air conditioner, or a company to work with, bear these details in mind:
There are different size cooling units and you can end up getting the incorrect size. Even more alarming is that self-proclaimed professionals often order the wrong size for their customers. Too small an air conditioner and you could end up with elevated utility bills and putting too much strain on your brand new AC unit. Too large a system and you have overpaid for more machine than is required.
Keep your budget in mind. While you should never cut corners when it comes to getting what you need for your home, you also must be careful not to overspend on more system than you need. A true industry professional should be able to work with you in order to help you better understand the pros and cons of the options that you are considering. They can help you find the right choice that will suit your needs, as well as not break your budget.
You Deserve Quality Service for Your Air Conditioning Installation Needs
Westberry Heating & Air Conditioning aims to provide each customer with the same level of professional dedication, as well as quality final results. The work that we do for your air conditioning installation should set you up for long term success, and you shouldn't even need to call on us for repairs, any time soon.
If you are looking for HVAC services then please call (912) 232-3800 or complete our Online Request Form