A Correct Heating Installation Is Essential To Staying Warm In The Winter As Well As Saving Money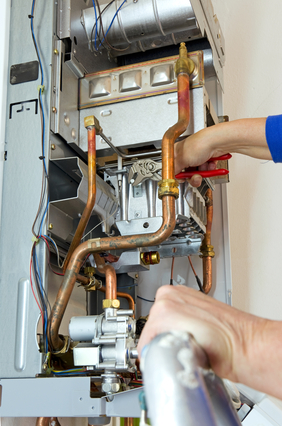 Whether you are building new or just opting to have a new heating system installed, what is essential for success is finding the right team to carry out the job for you. It is a common misconception to think that heating installation work is a cut-and-dry, one-size-fits-all type of project. It's an equally detrimental thought process that causes people to believe that all HVAC contractors are one and the same.
Unfortunately, it is this type of mindset that causes home and business owners to make erroneous choices about their heating install work, and who they hire to execute the task at hand. Do even a little research and you will quickly come to learn that Westberry Heating & Air Conditioning is the preferred service provider in the area, and for plenty of good reasons. Above all else, we deliver long lasting results and stand behind the work we do for you.
Incorrectly Installed Heating System Will Cause You To Have A High Energy Bill
Before you sign up for your heating installation work, there are a few things that you need to know. These seemingly simple tips can help you avoid disaster:
A heating system can be installed incorrectly, and still appear to work properly. In fact, a surprising number of residential heating systems are not installed correctly, but you may never realize yours is one. Higher energy bills, ongoing repair needs and mandatory replacement long before it should be time, are just a few of the signs that you probably had faulty install work done.
You can also end up with the wrong size system. An incorrect size heating system means that you will end up with either too small or too large an HVAC. Too small and it will seem to always be running, in order to try to heat your whole house. Too big and you waste money on more heater than you need, and your utility bills still skyrocket.
Energy Efficient Heating Systems Will Help Save You Money On Your Utility Bills
Before getting a new heating system installed in your home or business, you should also think about selecting a style that is more energy-efficient. This will help save you money on your utility bills, and is the more environmentally responsible avenue to take. Let the experts here at Westberry Heating & Air Conditioning, provide you with the service that you need for your residential or commercial heating system.
If you are looking for a Heating Installation Professional then please call (912) 232-3800 or complete our Online Request Form