Keep Your Family Warm, All Winter Long, And Avoid The Need For Any Emergency Repairs By Hiring Us For Furnace Repair Work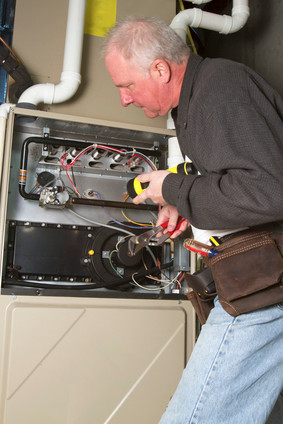 Furnace repairs are best left to trained and experienced experts. However, you can still make yourself aware of red flags to watch for that mean you need work, as well as educate yourself on common issues that may come up. Of course, savvy local home and business owners also know that the company to trust in for this type of essential work is none other than Westberry Heating & Air Conditioning.
We do the skilled professional work, so that you don't have to. However, we like to be able to help you gain better insight as to how it all works so that you can feel confident about getting service work for your heating system. Keep your family warm, all winter long, and avoid the need for any emergency repairs, by getting informed.
Furnace Repairs From A Reputable Service Provider
In order to get the right repair work, first, make it a point to work only with a reputable service provider, like our team. Yet, it also helps to be able to give an idea of what might be wrong, so your service provider can get to the root of the problem, in a prompt and professional manner.
Maybe you feel some heat, but not as much as your heating system generally is able to produce. This is especially alarming if your system is actually blowing cold air. Make it a point to call a professional and let them know.
Is your furnace cycling too frequently? This may happen sometimes when the temperature takes a real nose dive. However, it is generally a symptom that you need repairs, and it could be anything from a dirty filter to a thermostat issue. Have it checked out right away because this will cause your energy bills to soar.
Any new or louder noise is usually indicative of a bigger problem. Of course, if the sounds are something alarming like screeching, it is a good idea to discontinue use and call an expert right away. Some problems can end up destroying the entire system, resulting in the need for furnace replacement and not just repairs.
Quality Service for Your Furnace Repair Needs
What should you do as soon as you suspect that you may be in need of furnace repairs? Call for help by calling on Westberry Heating & Air Conditioning. We look forward to working with you to ensure that you get the furnace repairs, or any other type of service that you need, for your heating and cooling system.
If you need Furnace Repairs then please call (912) 232-3800 or complete our Online Request Form