Schedule an Air Conditioning Appointment in Pooler Today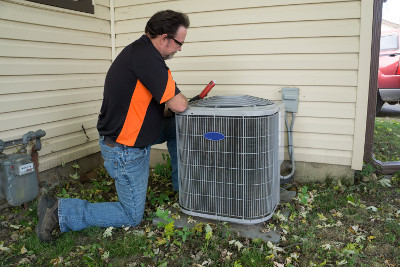 In Pooler, it is all about charm. It's the type of place where the 3-day Patriot Weekend brings friends and neighbors together, and the local outlet malls bring local and visiting shoppers together. Living here is easy to love, that is as long as you are prepared to take care of beating the summer heat with a functional air conditioning system.
Set yourself up for success by partnering with a true industry expert, willing to provide you with the best workmanship for optimal results. Local residential and commercial property owners here know that the name to count on is Westberry Heating & Air Conditioning. We believe in going above and beyond in order to ensure your total and complete satisfaction.
Stay Warm in Pooler With Our Heating Services
When the weather turns cooler and you need your heat, you don't wait to find out it's no longer working. This is why we so strongly encourage scheduling heating tune-up work, as well as addressing repair needs, in a prompt and professional manner. You simply cannot expect your heating system not to work, if you haven't even bothered to take care of it.
There are a number of things that can go wrong with your heater – from a dirty air filter to a busted thermostat. Acting in a swift manner to address these needs is what makes all of the difference. Don't worry though, we also offer 24 hour service in order to make certain that all of your service needs are met.
Breath Easy With Our Indoor Air Quality Services For Your Pooler Home
Westberry Heating & Air Conditioning is proud to be the local leading service provider for indoor air quality service work, as well. We make it a point to offer the most effective methods, which are:
Air Cleaners – You probably have a water filter in place to purify the water your family consumes, so why not have an air cleaner in place to do the same? Don't settle for indoor air that could be as much as 100 times more polluted than your outdoor air.
Duct Cleaning – You can't expect the air transported from your HVAC system to be clean, if the duct system it travels through is not. If you have not had your duct cleaning done in awhile, or at all, the time to do so is now.
Humidifiers – When moisture is robbed from your air, the end result is cracked skin, bloody noses and uncomfortable sinuses. We can help rectify this situation by introducing a humidifier system into your home.
If you are looking for a Pooler Air Conditioning pro then please call (912) 232-3800 or complete our Online Request Form