Expert Heating Services For Those Cold Winter Nights in Port Wentworth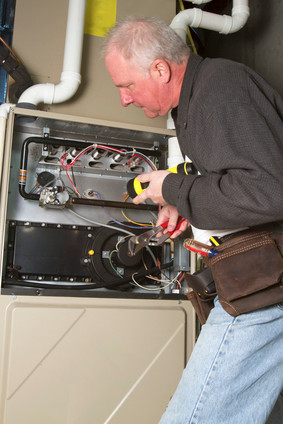 For some people, Port Wentworth is a bit small. Yet, for anyone who lives here, it is just right, including its ethnic diversity. And Westberry Heating & Air Conditioning is proud to be apart of this community, delivering vital services such as heating work.
While The South is more widely recognized for the sweltering summer heat, residents here know that we get our fair share of brisk winter weather, as well. In order to make the most of those cold nights, it is vital to have a functional heating system.
It's not just about comfort, it is about being able to ensure the health and well-being of yourself and your loved ones. For two decades now we have been expertly addressing the service needs of our clients, servicing all brands and leaving behind optimal final results.
Stay Comfortable In Your Home With Our Air Conditioning Services In Port Wentworth And The Surrounding Areas
By now, you should certainly know a bit about the town you live in. However, some fun facts that you might not know about air conditioning could come in handy.
Did you know that air conditioning is one of the major reasons why many medical advancements were able to come to fruition. By being able to keep a temperature-controlled space, this helped make more medical advancements possible. This, in turn, has helped to prolong the life expectancy of humans.
Summer vacation from school was implemented in the first place, to let kids escape the summer heat. Without a way to cool the interior of the school building, it is was important not to keep kids trapped in a classroom all day. Yet, even after air conditioners were invented and became the norm, summer vacation from school mostly stayed in place.
The invention of the air conditioner is what also created the big summer blockbuster. Patrons would escape the outdoor heat by going to the movies. So, production studios fought with one another to offer a movie they hoped would draw the most customers.
Yet the only thing that really matters to you is whether or not your cooling system works. Let us help ensure that your AC provides peak performance, all summer long.
Enhancing The Air You Breathe With Our Indoor Air Quality For Your Port Wentworth Home
Westberry Heating & Air Conditioning can also help you get a better comprehension of why you need to also be concerned about your indoor air quality, as well. The services that we offer are not about making you paranoid, we simply want you to be aware of the condition of your air and take steps towards enhancing it. We offer air cleaners, humidifiers and duct cleaning, all so you can enjoy a heightened level of air quality.
If you are looking for a Port Wentworth Air Conditioning pro then please call (912) 232-3800 or complete our Online Request Form