Westberry Heating & Air Conditioning
Residential and Commercial Services in Savannah, Georgia
Since 1998, Westberry Heating & Air Conditioning has been setting the bar for heating and air conditioning service. We have earned the reputation for being the local leading service provider, something one must achieve by doing whatever it takes to provide exceptional results. A dedication to safety, quality and the best in customer service is what continues to make us the preferred choice.
Our belief is simply that a professional should only do work that they feel good enough to stand behind. Working for others often means compromising these beliefs and values. Hence, the company was formed in order to service customers in the manner that we see fit – without compromising our morals.
All of our technicians are NATE certified and have years of industry-related expertise to back them up. We make it a point to offer a wide variety of services so that you always get what you need from one service provider, including indoor air quality, in addition to heating and cooling. Your comfort and well-being are what matter to us, and we will work in a prompt and professional manner in order to achieve this for you.
If you are ready to get started, give us a call. Even if you are looking for answers to questions, we are here for you. The bottom line is that we will go above the call of duty in order to ensure that we meet and exceed your expectations.
iWave Air Purifiers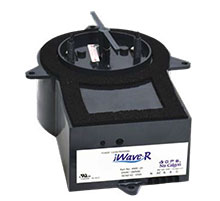 iWave Air Purifiers actively purify the whole home by killing mold, bacteria, and viruses. They also reduce allergens, odors, and particles for improved indoor air quality. iWave Air Purifiers are proven technology that is maintenance-free with no replacement parts and a self-cleaning design. If you're concerned about the air quality in your home, contact us today about an iWave Air Purifier.
learn more
iWave Air Purifier Video
Heating Repairs
Heating Installation
Heating Tune-Up
Furnace Repairs
Furnace Replacement
Boiler Repairs
Heat Pump Repairs
Air Conditioning Installation
Air Conditioning Repairs
Air Conditioning Tune-Up
Emergency AC Service
Air Cleaners
Humidifiers
Duct Cleaning
If you are looking for HVAC services then please call (912) 232-3800 or complete our Online Request Form