Don't Take Your Heat Pump For Granted, Get Heat Pump Repairs And Stay Warm In The Winter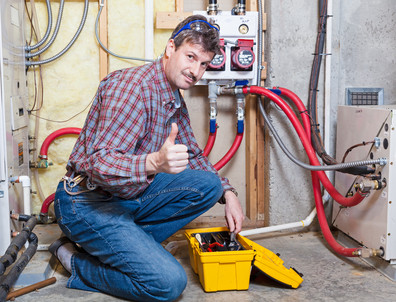 If you are like most homeowners, you take your heat pump or granted, or any type of heating resource for that matter. In fact, the average person doesn't really know how this system works, even though the name says it all. As the name implies, a heat pump pumps heat; in the summer it pumps warm air out of your home and in the winter it pumps it into your house.
At Westberry Heating & Air Conditioning, this is the business that we have been in for 20 years now. We see one too many an example of what happens when homeowners fail to address repair needs in a timely fashion, and end up causing more harm by taking this approach. Waiting for your system to breakdown as a result of still undiscovered repair needs, is a surefire way to end up needing costly service or even replacement – long before it should be time.
Prevent The Need For Emergency Heat Pump Repairs
One great approach to take, in order to prevent the need for emergency repairs, is to schedule a tune-up. This enables a pro to keep an eye on your system, and avoid unexpected service needs. However, some of the more common potential issues to monitor for include, but are not limited to:
Noises – You know the sounds your functional heat pump makes. So if you hear anything out of the ordinary, it is time to call in an expert. This is especially true if the noises are alarming, such as banging or screeching. The sooner you call for help, the more likely you are to be able to prevent much more serious damage from occurring.
Lack of Heat – If you notice the air coming from your registers is cooler than it should be, or not warm at all, it is vital that you have it looked at immediately. Not only are you still paying for the expense associated with running the heat pump, the results that you get from it end up not delivering the heat you want.
No Power – You wait to hear your heat pump kick on and start blowing that warm air out from the vents that you need to stay warm, and instead your interior space has gotten so frigid you can see your breath. The first thing to do is check details like the thermostat and circuit breakers. If neither of these are the culprit, call in a pro.
Don't Settle For Mediocre Service From Your Heat Pump, Call Us Today And Schedule a Heat Pump Repair
Whatever your heat pump repair needs may be, let Westberry Heating & Air Conditioning provide you with the service that will help rectify the situation. Don't settle for mediocre service from your heat pump, when we can ensure peak performance. Above all else, make sure that you address this service need soon, in order to be prepared for the cold weather ahead.