Don't Be Left Out In The Heat In Savannah. Call On Our Air Conditioning Experts Today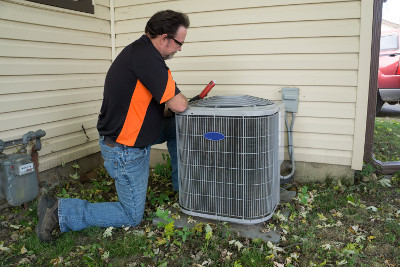 There's always been a lot to love about Savannah, so much so that General Sherman spared it after burning Atlanta to the ground. On top of that, he then offered this city, with its neat squares and rich greenery, as a gift to then President, Lincoln. Of course, anyone who knows about this city knows that with it comes an intense summer heat, and one that often extends well past summer, too.
Westberry Heating & Air Conditioning knows this all too well, and partly from the countless air conditioning jobs we tackle each year. Don't be left out in the heat, literally, without some sweet relief in the shade. When it comes to your air conditioner service needs, you can rely on us for the best possible service and results.
Don't Be Fooled! You Need A Functional Heating System Once The Winter Air Moves In
Of course, that doesn't mean we lack the need for functional heating once the winter air moves in. It is just as vital, if not more so, to have heating that is fully operational. Our job is to make that possible for you but our goal is to make sure that you are nothing short of totally satisfied with the final outcome.
One of the crucial tasks that you have to address, as a home or business owner, is being able to secure a heating professional, for your residential or commercial space. Since 1998, we have been doing just that, servicing all brands and making ourselves available to our customers 24 hours a day.
Improving the Indoor Air Quality of Your Savannah Home Is Extremly Important
One thing we realize, here at Westberry Heating & Air Conditioning, is that not enough homeowners take indoor air quality as seriously as they should. The air you breathe and the water you consume are the two most important things there are. Consider some of the options that you have available to you, in order to enhance your air quality:
Humidifier – Dry air is not just unpleasant, it can wreak havoc on your sinuses and mucus membranes, as well as lead to snoring. A whole-house humidifier reintroduces moisture back into your air, cutting down on many of these dry air issues, including the more easy spread of germs and bacteria.
Duct Cleaning – You clean your home as often as possible, yet leave your ducts dirty? It makes no sense. Because those contaminants stuck inside your duct system are recirculating and acting as a potential health threat. Eliminate this kind of unnecessary problem by letting us take care of professional air duct cleaning for you.
If you are looking for a Savannah Air Conditioning professional then please call (912) 232-3800 or complete our Online Request Form