Get Superior Air Conditioning Services in Garden City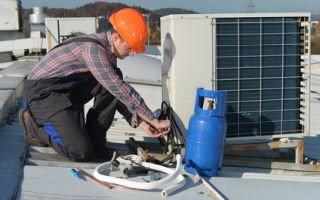 The Garden City motto is "Faith – Fairness – Family – Freedom – Future." That makes it perfect for the Westberry Heating & Air Conditioning team; we take this type of creed to heart every time we deal with our customers. This approach is how we are able to provide the best possible results, for each of our clients, no matter what type of service they need.
Of course, it probably comes as no surprise that our number one most widely requested service is our air conditioning work. Summers here are gorgeous, but the intense Georgia heat can also be taxing for your cooling system. So, we are here to make certain that you are still able to keep it up and running, through the worst of the peak of summer heat.
Heating Systems You Can Count On
More than likely you already know plenty about the city that you call home, no need to provide you with fun facts about it. But, do you know much about heating systems?
Did you know that the furnace is the most widely used method of residential heating system around, and that natural gas furnaces are the most popular? The good news is that the average lifespan of a gas furnace is around 15-40 years. It is all based on the type of furnace that you have.
Ironically, natural gas was originally utilized for lighting and not heating, at all. In fact, to this day you can still commonly find gas lighting along streets in places like Boston and New Orleans. However, now it is more commonly used to heat homes and businesses.
Heating was also first used by the Romans, and was still built on a furnace foundation style system for heating. This approach sent furnace heat through walls and flooring of homes, but only the richest of Romans could afford it.
Improving the Indoor Air Quality of Your Garden City Home
Don't let the name fool you, at Westberry Heating & Air Conditioning we do more than just heating and cooling. One of our other strong suits is our indoor air quality service. We offer this in order to try to help ensure that the air that you and your loved ones breathe is the quality that it should be.
Read any of the EPA statistics about indoor air quality, and you will quickly see how vital it is to take air quality seriously. Failing to do anything about the current state of your air will mean that you are putting yourself and your loved ones at risk of exposure to harmful contaminants. Let us help you with this, or your heating and cooling, and ensure that you are totally satisfied with the outcome.
If you are looking for a Garden City Air Conditioning expert then please call (912) 232-3800 or complete our Online Request Form