Affordable Heating Services For Your Rincon Home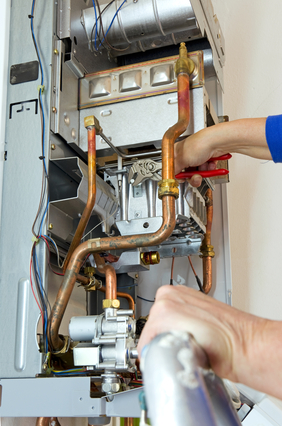 Rincon is an affordable place to live, and has become especially popular with younger thirty-somethings. In just about a decade, the population nearly doubled – and rightfully so. As new homeowners get settled in here though, it is vital to be able to feel as though you can find a reliable heating expert to partner with, in order to take care of your ongoing service needs.
Locals already know that Westberry Heating & Air Conditioning is the go-to team for both residential and commercial clients. We have a proven track record spanning two decades and can service all brands. Plus, we are available for 24 hour service, because you never know when you are going to need emergency heating service.
Don't Settle For The Cheapest Air Conditioning Services For Your Rincon Home
Let's be honest though, this is the type of area people think of the heat and the need for air conditioning, above all else. Georgia heat is notorious and it is vital to ensure that you have a system in place ready to stave it off. Things can go wrong, from the moment you install your new system.
That's because there is no cut-and-dry way to install air conditioning, and so an alarming rate of homeowners have poorly installed systems right now. On top of that, you have the risk of shoddy repair work, as well as equally inferior replacement work, and you could be paying for an AC system that simply does not function in the manner that it should. Don't settle for anything less than the finest, for all of your cooling contractor service work.
Get The Indoor Air Quality That You And Your Loved Ones Deserve
Westberry Heating & Air Conditioning cares about our customer base, which is why we also offer indoor air quality services. We want to help you get the indoor air quality that you and your loved ones deserve. We offer the following services:
Duct Cleaning – There's no telling what the interior condition of your ductwork is like since you have probably never bothered to have it cleaned! Let us rid your ducts of dirt, dust, dander and other airborne debris that can make your air impure, and put a damper on your quality of life.
Air Cleaners – Simply put, if you want cleaner air, invest into a system that will help to clean your air. An air purification system is ideal for eliminating a large majority of contaminants. This is especially important for anyone with asthma, allergies or other respiratory related health issues.
Humidifier – Dry air cracks skin, enables viruses to travel easier and even leads to snoring. Adding moisture back into your air can make all of the difference.
If you are looking for a Rincon Air Conditioning professional then please call (912) 232-3800 or complete our Online Request Form