Avoiding Boiler Repairs Causes Bigger Problems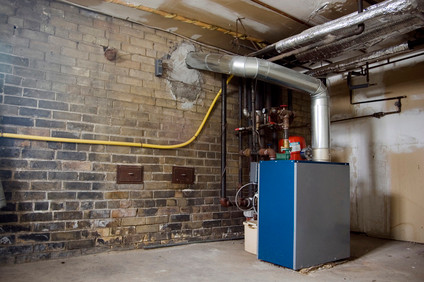 As a home or business owner with a boiler in place for heating needs, it is essential that you stay diligent about boiler repairs. Too often, people procrastinate, leading to bigger problems. The longer that you put off getting this type of work done, the more likely you are to end up causing severe damage to your main heating resource.
Since 1998, Westberry Heating & Air Conditioning has been addressing the service needs of our clients; we service all brands and are even available for 24 hour service. There is no reason to put off necessary repairs or settle for less than the best, when it comes to your boiler and boiler repairs. We look forward to partnering with you in an effort to schedule important service work, when you need it the most.
Faulty Boiler Can Be Extremely Dangerous
Among the maintenance and repairs that you should provide for your boiler, make it a point to schedule annual service. If you are not already aware of the reasons that you should perform an annual service check for your boiler, here is some of what you should know:
Above all else, safety is the number one concern. A faulty boiler can be extremely dangerous, for a number of reasons. The main problem is that it could result in a carbon monoxide leak. A CO leak will make anyone exposed to it extremely ill, and very likely result in fatality. Don't take this type of gamble with the health and well-being of yourself or your loved ones.
As with any type of heating system, ongoing maintenance is about performance. The better your boiler performs, the lower your utility bills will be. A more efficient system also means a greener one; improved energy-efficiency results in a more environmentally responsible system. Set yourself up for success by having a system that is not just functional, but that is at peak performance.
If you are a business owner, it is about keeping your place up to code and avoiding fines. You have to be able to provide a safe environment for your staff and customers. Fail to meet these basic guidelines and you are at risk of violations. Aside from costing you money, it can cause your company name to get a bad reputation.
Quality Service for Your Boiler Repairs Needs
The bottom line is that it takes nothing to schedule an appointment for boiler repairs. All you have to do is contact our team here at Westberry Heating & Air Conditioning and then we will take care of the rest. However, you owe it to yourself and your family to make sure that your heating source is running efficiently and effectively, as well as safely.
If you need Boiler Repairs then please call (912) 232-3800 or complete our Online Request Form