We Provide Emergency AC Service Any Time Of Day Or Night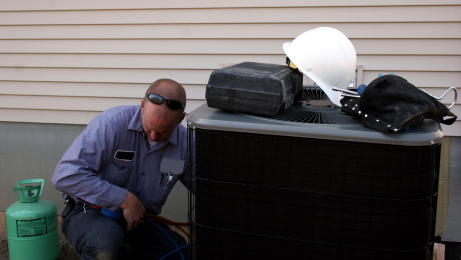 Even the most diligent of homeowners who schedules tune-up service and everything, can still end up needing emergency AC service. In fact, you can count on at least one time in your life being in need of this type of work. Staying on top of the need for preventative service just helps greatly lower your risk.
Also, making the wise choice to team up with pros who genuinely care about their clients makes all the difference, which is why Westberry Heating & Air Conditioning is the preferred local name. In fact, we have been the company locals call on since first launching the business over two decades ago in 1998. You simply can't beat the summer heat without a fully functional cooling system, and we want to be a part of making that possible for you.
We Are Here Anytime You Need Emergency AC Service
Above all else, we strive to help teach each of our clients about the importance of tune-up service in order to try to stave off repairs, as long as needed. However, we still want to be there for our clients when they need us the most, which is why we offer the most comprehensive emergency service. The trick is to make the call for help when you need emergency work done, and it doesn't have to mean that your system stops working altogether.
Sadly, a common problem that can shut down your AC system completely, is also one that is easy to take care of – changing your air filters. It often gets overlooked as an unimportant task, yet dirty filters can easily restrict or even block the airflow, rendering your cooling system useless.
Issues with refrigerant are also a big deal. This can range from a leak to a poor charge, but whatever the case may be, the result will be the inability to get cool enough air.
The coils often become iced up, which leads to a system that does not work. Your condenser or evaporator coils can become frozen, and you can usually see the build up of frost on the exterior. This will need to be handled by an industry expert, in order to prevent damage.
Quality Service for Your Emergency AC Service Needs
This is but a small example of the many issues that can arise and wreak havoc on your air conditioner. You are not alone and always have Westberry Heating & Air Conditioning to help you through the process, for both residential and commercial service needs. Don't let the dog days of summer get you down
If you are looking for Emergency AC Service then please call (912) 232-3800 or complete our Online Request Form