Take Action Now And Get An Air Conditioning Tune Up And Save Money Before it's Too Late!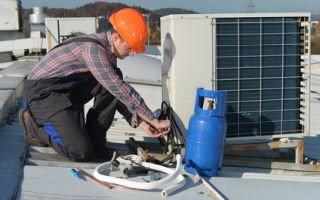 For anyone not already signed up for air conditioning tune up service, it can feel a bit like an unnecessary task. You already have a system in place; when the AC stops working, you call in a pro – simple enough. Yet, what if you were told you could avoid waiting for the need for emergency repairs and save money by scheduling service, ahead of time?
Getting proactive about preemptive care for your air conditioner is the smart approach to take. Calling on Westberry Heating & Air Conditioning to address those service needs is the best plan of action, as well. Let us help to ensure that you get the type of performance and lifespan that you should, from your air conditioning system.
Improve The Efficiency Of Your Cooling System With An Air Conditioning Tune Up
Wouldn't it be great to know something was going to break before it happened so that you could avoid it from happening in the first place? Well, that is exactly what a tune-up is. Here are some of the other benefits that you can enjoy from this type of scheduled service:
Tune-ups improve the efficiency of your cooling system. That means you can expect lower utility bills and feel good about making your household more Eco-friendly. In other words, its a win-win for both your wallet and the environment.
This is also a great way to maximize the life expectancy of your air conditioner. If your system begins to breakdown, due to neglect, there is not much you can do to reverse the process. You will end up reducing the longevity, which means wasting money on replacement, long before it should be time.
Of course, it is also about preventing repair needs – or at least emergency ones. During a tune-up, a professional is able to make adjustments and minor repairs that will help your system function better. That means you can avoid expensive emergency repairs, as well as the downtime often associated with AC problems.
Investing into the care and well-being of your own cooling system is the best way to actually save money, in the long run. The minimal upfront service fee is going to be a fraction of what it costs for major repairs – especially unexpected ones.
Keep Uninterrupted Service With Our Air Conditioning Tune Up Service
Westberry Heating & Air Conditioning is the name to trust in when you decide the time has come to get an air conditioning tune-up. Even if you are still just undecided about whether or not you need a tune-up, contact us so we can provide you with more information. Our professional goal is to ensure that you keep uninterrupted service, with as little service or cost as possible.
If you need an Air Conditioning Tune then please call (912) 232-3800 or complete our Online Request Form