Duct Cleaning Improves Indoor Air Quality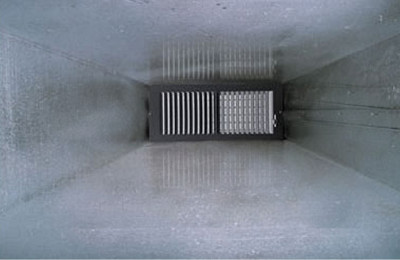 Your ductwork is a vital aspect of your HVAC system; this is what transports your temperature controlled air from the source, through the ducts for distribution throughout your home. There are a number of things that can go wrong with it, such as leaks in the ductwork and other similar issues. Yet, even with all the activity that happens in your ducts, and for as long a period of time as you own your home, what often gets neglected is getting this system cleaned.
What you cannot see can end up hurting you. So don't make the mistake of thinking that out of sight out of mind should be the approach that you take for your ductwork. Think about how your attitude would probably change if you could actually see inside years of neglect that have left this transport system dirty and grimy.
Duct Cleaning Prevents Dust, Pet Dander, Dust Mites And Mold Spores From Recirculate Throughout Your Home
At Westberry Heating & Air Conditioning, we take indoor air quality seriously. So part of the work that we do is help educate our clients about the importance of taking control of their air quality, by implementation of services – like duct cleaning. If you are no already familiar with the benefits that you can expect, here is some of what you should know:
Did you know that the average family household generates about 40 pounds of dust each year? Add to that the pet dander, dust mites and mold spores that gather in your home, especially your ductwork, and lead to all kinds of health problems. When you fail to clean out those ducts, this is what continues to recirculate throughout your home.
While this can wreak havoc on the health of anyone who struggles with asthma or allergies, everyone can benefit from improving their indoor air quality. You'll find yourself getting sick less frequently, sneezing and snoring less and, literally, breathing easy.
Fungal spores can easily make their way into your ductwork and, from there, begin to grow where they land. You may have mold and bacteria growth in your ducts, right now, as well as other parts of your home. All because you failed to clean this out form your ducts.
Quality Duct Cleaning Removes Airborne Debris
On top of that, many of the airborne debris that end up stuck in your ducts can lead to foul odors Let the team here at Westberry Heating & Air Conditioning provide you with the service that you need, in order to put an end to this. Let us help you have cleaner air as a direct result of duct cleaning service.
If you are looking for Duct Cleaning services then please call (912) 232-3800 or complete our Online Request Form