Packaged Products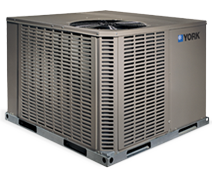 When it comes to heating and cooling, a packaged product is entirely different. Sure, you are familiar with your standard furnaces and heat pumps. But it is worth looking into exactly what a packaged product might have to offer you.
All-in-Ones or Packaged Products
Packaged systems are universal workhorses. They create a simple, streamlined solution to meet your heating and cooling needs. By containing both the heating and cooling components in a single housing, packaged products cut down on the number of systems and parts required. By putting it all in one place, the overall footprint required for your HVAC system is reduced. But the best part of all is that unlike furnaces and other indoor solutions, packaged products can be installed nearly anywhere outdoors, including on the roof.
What Are the Options?
While all packaged systems house both your heating and cooling equipment in a single unit, their features and functionality can vary. Depending on climate, your installation location, and your energy efficiency needs, you can select one of the following types of units:
Heat pump
Most common. Both heats and cools your home in a quick and efficient manner.
Hybrid or dual fuel
The heat pump portion is usually electric, but systems also allow you to leverage gas heat where available.
Gas/electric
Efficient natural gas for heating and speedy electric cooling, gives you maximum fuel flexibility and efficiency.
Packaged Products = Space Saving Masters
When interior square footage is super tight, the ability to place your packaged system outdoors frees up a lot of space previously occupied by a multi-system HVAC solution. When you factor in the ability to place it on a roof, you won't even have an impact to the square footage in your backyard!
Have any additional questions? Wondering about whether a packaged system is the right choice for you? Contact us and one of our certified system professionals will be in touch soon.
Looking to ramp up your home's efficiency even more? Learn how programmable thermostats reduce your energy consumption.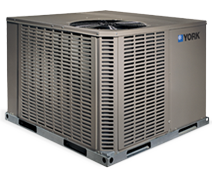 York® Affinity™ Series Packaged Heating and Cooling Units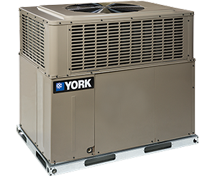 York® LX Series Packaged
If you are looking for Packaged Products then please call (912) 232-3800 or complete our Online Request Form