How to Find the Right Garden City Air Conditioning Contractor for You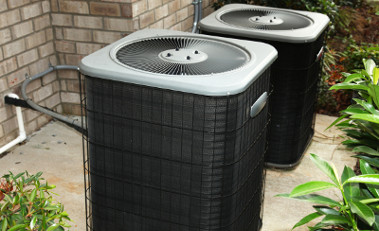 Here is an example of a common erroneous choice many Garden City homeowners make: something goes wrong with their air conditioner so they call the first cooling contractor name that populates for an online search. They end up disappointed with the workmanship or customer care and vow never to use that company again. So, then when another issue arises, they repeat the same approach to finding an industry expert.
Sound familiar? Then if so, you may also be wondering what exactly is incorrect about this technique. The bottom line is that it requires no actual research for the selection process, nor does it warrant the results that you were hoping for. On top of that, it means never building a long term working relationship with a local leading service provider.
Taking the Right Way
While most of this may seem like common sense, you would be surprised how many people still do not realize how vital these tips are to having great success with hiring a cooling contractor.
Above all else, there is no reason to not have a license and insurance in place. Do not accept any excuses for not having these, and do not take a gamble by working with anyone who lacks these basic industry requirements.
Remember that saving money is a smart thing, but not at the cost of cutting corners or compromising quality. The deciding factor should not be the lowest quote, it should be the best value. This means getting superior service for a more than reasonable price.
Take the time to contact references. You'd put this same minimal amount of effort into hiring someone for your place of employment, so why not make certain that you invest the same energy into hiring someone to work on your Garden City home?
Plan ahead. Do not wait until you have an emergency to try too secure an industry pro. Do your screening ahead of time so that when the time arises, you are confident about the company you call on.
Trust the Local Leader
Since 1998, Westberry Heating & Air Conditioning has been providing the best in heating and cooling service, for local residential and commercial clients. We service all brands and are available for 24 hour service. Get in touch with us now for the initial consultation, so you can feel confident calling on us during your time of need.
If you are looking for a Garden City Air Conditioning Contractor then please call (912) 232-3800 or complete our Online Request Form