Is Central Air the Best Choice for My Office Space?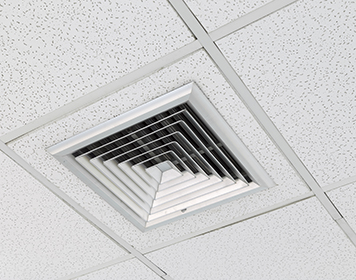 As a business owner, it can be challenging to determine which option is right for your business HVAC. This is where professional commercial services can help you make an informed choice.
When it comes to your business building, you want to keep things cool, but you also care about indoor air quality. You may be wondering if the old standby central air conditioner is really the best you can do.
The Downfalls of Central Air
While a well-maintained central air conditioning system can typically do a fine job of keeping your business cool, the weakness of this method tends to be in the resulting indoor air quality.
Central air conditioning works by pushing cool air through ductwork within a home or business. The problem is that mold and debris can build up within the ducts.
As the air blows through the ductwork, it spreads this mold and debris through the air. When you, your employees and customers breathe in this contaminated air, you may develop respiratory problems or increased chances of illness. It also just gives the air a stale, unhealthy feeling. Not the environment you want for your growing business!
Let Our Commercial Services Team Find the Best A/C Options for You
Perhaps you want to take a look at ductless/mini-split HVACs or geothermal heat pumps for your business's climate control. Or maybe you prefer to keep your current air conditioner and want to consider air purification methods to improve your indoor air quality. Whatever your commercial services needs, our team of experts at Westberry Heating and Air Conditioning is here to help. Contact us today to learn more today or to schedule an appointment.
If you are looking for HVAC services then please call (912) 232-3800 or complete our Online Request Form